Website Flipping: A Guide to Buying and Selling Profitable Websites
Flipping is a more common business model than we realize. People flip houses, antiques, art, and more. In fact, some team sports, like soccer, rely on clubs developing youth players and flipping them for massive profits.
Anything that you can develop to increase its market value is flippable. Websites are some of the best items to flip because they are affordable, low maintenance, have high growth potential, and can bring limitless profit margins. Hence, many people earn a full-time income from website flipping.
In this post, you'll learn everything you need to know about making money by flipping websites. We'll discuss case studies, tips, tricks, tools, and lots more.
Let's get started by reviewing the basic concepts and methods.
What is Website Flipping?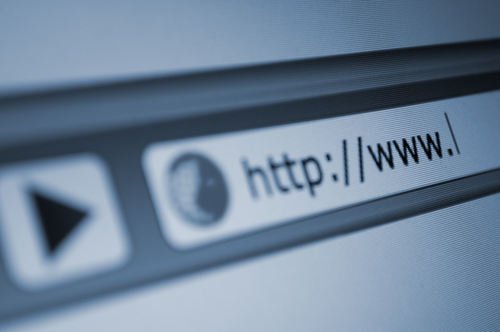 Website flipping is a business practice where you buy a website to increase its traffic or revenue and sell it for a profit. In principle, it seems simple enough. You buy low, invest in the site to increase market value, and then sell at a price higher than your capital.
It's entirely possible to flip a website for 10X the amount of money you paid for it. Most potential buyers evaluate websites based on how much revenue they generate per month.
The typical website market valuation formula is: 35-45 X Average Monthly Earnings.
So, imagine that a website generates $100 per month in revenue on average (total site revenue / number of months in consideration). You can buy this website for a price of between $3,500 and $4,500.
After buying the site, you would need to increase its revenue to sell it for a profit. There are two main ways to do this. You could either increase its monthly traffic or improve its monetization. The best website flippers and operators know how to do both with minimal investments.
Let's say you get the site to an average monthly revenue of $1,500 after a few months. You can now sell it for between $52,500 and $67,500. Even if you invested an additional $3,000 to help with SEO and CRO marketing, you would still make at least 6X your entire investment ($7,500) as profit ($45,000).
Enough of all that math. We're sure you get the point, which is that website flipping can be very profitable. Now, let's take a look at the most common ways to do it.
The Two Main Methods of Flipping Websites
If you want to flip sites, you can either buy an existing site or build one from scratch. People have experienced success using either model, and we'll show you some real-life case studies later in this article.
However, these methods have their pros and cons. Let's learn more about them so you can decide which one will give you the best chance of success.
Method 1: Buying an Existing Website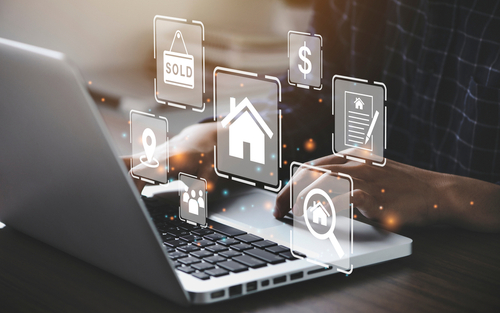 This is the most common website flipping strategy at the moment. Investors who have the intention to sell any website they work on prefer to buy existing projects.
The site will already have some content on it. It may also have some pages ranking on search engines for certain keywords.
The more traffic and revenue the site already has, the more money you'll spend, as discussed above. However, many of these existing sites might have some flaws that could lower their value. For instance, dwindling revenue, traffic majority going to only one page, etc.
As an investor, you'll be looking for affordable sites with high growth potential. Your work here would be mostly site optimization and content updating. You may simply task someone to add new SEO content a few times a week.
These relatively cheap sites are listed on global marketplaces. You need to do thorough background checks on them before paying the seller.
Pros
Older sites have a better trust standing with Google and are easier to rank.
Growing existing websites is usually easier than growing new sites.
There's most likely an existing backlink profile that works to your advantage.
Some people may feel more comfortable improving an already existing project than starting a new one.
You can flip the site much sooner than you would a brand new one.
Since the site already has existing historical data to analyze, it will be easier to outsource the daily site operations soon after purchase.
The historical data also allows you to come up with growth strategies even before purchase.
Cons
The site might have some flaws that will affect you in future.
Your starting capital and risk is relatively high.
There's always the possibility of dealing with scammers.
Method 2: Building a New Website from Scratch
Another method is to build the site from the ground up and then sell it when you feel the time is right. You will have to come up with the website name, design, niche, and starting content calendar.
A lot of your time will be spent on creating content, with little work on monetization until after the site has been around for some months. Some investors like to concentrate on generating traffic alone until they've hit certain milestones.
You will be starting with no backlinks, so you'll also need to incorporate a more intensive link building strategy using white hat methods.
You'll have to be patient with Google here. Generally, getting your first batch of organic traffic on a new website can take as long as 4 months.
Pros
Starting from scratch is cheaper than buying old sites.
If you have enough experience, you can avoid mistakes that could impact the site permanently.
You can learn a lot about search engine optimization and site management as a beginner building their first sites.
You have the potential to hit a higher ROI.
You know all about your site so no one can scam you.
It might be easier to pivot when the need arises.
Cons
There's a higher chance of spending time, effort, and money without getting any results.
It takes significantly longer before you can flip a new website for a profit.
New websites are harder to rank than old ones.
Website Flipping Case Studies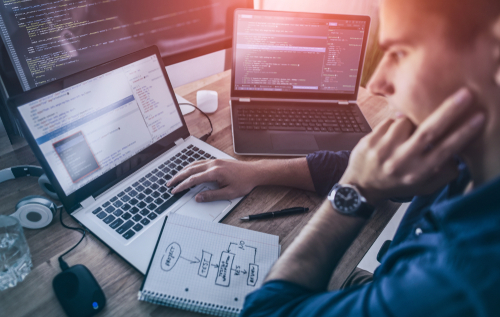 Flipping Existing Sites
In 2014, Jim Harmer, founder of the internet marketing company Income School, bought the website for $32,000. Although the website wasn't doing too badly, it had some technical errors that affected traffic numbers.
Jim used his vast experience to identify these issues and fix them as soon as the sale was made via an online marketplace. The result was a sharp increase in traffic within two months.
The website is all about knives. This is a niche that not many people would consider profitable at first glance. However, KnifeUp does quite well in terms of revenue and traffic.
Jim kept adding new content to the site by hiring a group of writers to make regular posts. In 2018, he decided to sell, and he put it up. By that time, the website was raking in over $5,300 per month.
After several bids, the site soon sold for $184,000. That's a profit of $152,000 after four years.
This website is in the home fitness niche. It provides tips and product suggestions to people who want to work out in their homes (especially garages).
Over the years, several people have bought and sold the GarageGymPro. However, it continues to grow with each new owner.
The latest sale happened in 2020, when Pavol Juhasz sold it for $110,000. The site was making $3,000+ per month at the time.
Flipping Built Sites
EmboraPets.com – Sold for $60,000
This is another site sold by the founders of Income School. This time Jim Harmer and Ricky Kesler worked together to come up with a pet niche site with lots of potential. The site talks about different animals, including dogs, snakes, and birds.
It hit $2,000 in earnings and 124,000 views per month in 2020, barely a year after it was built. The earnings all came from ads. There were also 530 posts on it by then.
Unsurprisingly, they were able to find a buyer willing to pay $60,000 for the year-old website.
PersonalityMax – Sold for $254,000
This website doesn't quite fit in as a niche project. However, website flipping isn't confined to selling content-heavy sites.
PersonalityMax is mostly considered a personality test tool. Visitors come in, take the test, and get reports that reveal their personality traits. There have been over 4.5 million tests taken in this manner.
Steven Gliebe sold the site in 2020, when it earned $3,000 per month and got 30,000 monthly visitors. The main method of monetization was ads. The new buyer paid $254,000 for it and still monetizes using the same method. There's no indication that they'll start to offer paid tests, although we can never rule that out.
Why Flip Websites?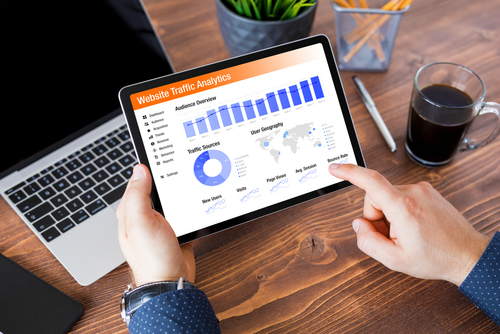 Why is flipping a website a good investment, and why might it be better than keeping a profitable website? We've created a list of reasons.
Instant Payout
Keeping a profitable website might give you good cash flow every month, but selling it will get you a lot more money all at once. Remember, people flip sites for 35X–45X their monthly earnings.
This allows you to receive your profit as a lump sum. There are a lot of people who would rather have $100,000 right now than $200,000 over several years. The time value of money is one concept that supports this way of thinking.
If you have some urgent need for money, such as paying off loans, it might be better to sell the site and get your big payout.
Safer Option
Selling the site now is a much safer option because you can never predict the future. Sure, your site is doing well now, but what happens after a sudden Google update? Additionally, there is always the chance of receiving a Google penalty for doing something that is against their policies.
Any drop in traffic or revenue will negatively impact your site's valuation. So if you're thinking of selling only when those figures start to drop, you won't earn as much money.
In essence, the site might earn you more money in the long run, but selling will definitely get you paid today.
Provides Scaling Capital
People looking to create a sustainable business by flipping websites don't have the luxury of keeping profitable sites. It's better to sell them at the right time and use that money as capital for other websites in your portfolio.
Many of the websites under your care need funding to grow, and that money has to come from somewhere. Why not from the sale of your most profitable website?
This is particularly important for new flippers who want to earn a full-time income. You sell your first site for a large amount and then use that money to invest in other, smaller sites. Then you rinse and repeat.
You have to be careful, though. Suddenly having a lot of investment power can make you complacent. Don't make rash business decisions or you could lose all that money to bad investments.
Unlocks Site Potential
Your site's new buyer could be just the person to take it to the next level. Let's say your site is earning $2,000 per month. To get it to $10,000 per month, you can continue to grow it gradually, which could take years. Another option is to invest even more money in content, link building, and CRO. This is money you may not currently have.
A new buyer may have the capital and be willing to pump in the cash your site needs to reach its full potential quickly.
So, even if you feel emotionally attached to a website you just sold, you can be happy with the thought that the buyer can help it reach heights you couldn't.
How to Make Money Flipping Websites: The Ultimate Guide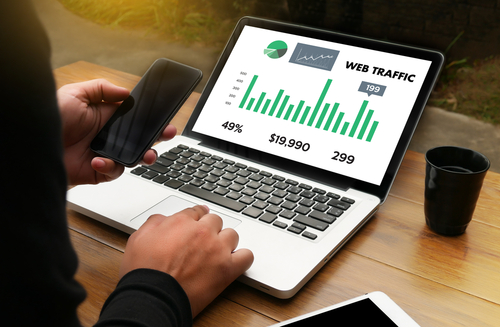 Step 1: Find the Right Niche and Website
The first decision you need to make is whether you're buying a website or building one from scratch. Earlier, we created a section to compare both methods. Here's a table that summarizes that comparison for you:
| | | |
| --- | --- | --- |
| | BUYING | BUILDING |
| Initial Google Trustworthiness | Better | Worse |
| Backlink Profile | Existing | Non-existent |
| Starting Capital | High | Low |
| Risk | High | Low |
| Flip Time | Sooner | Longer |
| Knowledge Gained | Less | More |
| Potential ROI | Less | Higher |
| Effort Required for Success | Less | More |
If you choose to buy…
You'll be more concerned about choosing the right site than what niche to enter. Your aim is not to buy the cheapest possible site with decent traffic. Rather, you'll be looking to find something that has the best chance of success.
Here are some factors to consider before buying a site for flipping:
Website Traffic:
You can easily confirm the traffic numbers of any site using free tools like Ahrefs, Semrush, and Ubersuggest.
However, you should look at more than sheer figures. Analyze the traffic. Where are they coming from? Organic sources like search engines and social media are best. Where are the visitors from? Locations like the US, UK, and Canada are ideal.
Domain Reputation:
You should find out if the domain has received any penalties from Google. Do your best to analyze their SEO and CRO practices. If they appear spammy or suspicious, you shouldn't buy the site.
Content:
Make sure most of the content created on the site is relevant to the niche. High-quality, unique, and evergreen content is an indication of sustained SEO growth. Also, WordPress-powered sites are ideal.
Revenue
How much has the site made on average over the past 6 to 12 months? Do you think you can do better with time? These are questions you need to ask before paying. You need to also analyze the income sources. Ideally, there should be multiple monetization opportunities.
Site SEO
Run an SEO audit to find on-page and off-page issues. It will also reveal if there are still a lot of useful keywords the site hasn't targeted yet – the more, the better. Also, check the backlink profile and see what needs to be improved.
If you choose to build…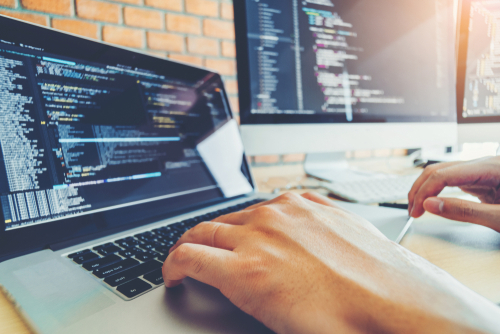 Most of your first research will be about finding a profitable niche with little to moderate competition.
A profitable niche is one that checks the following boxes:
You have some idea about the potential topics or can learn them quickly.
Top sites targeting the niche get good traffic (at least 50k-100k monthly).
Top sites targeting the niche have clear monetization strategies (ads, affiliate links, product pages).
Most of your potential competition don't have 80+ DA.
The niche doesn't require professional or certified creators or you are an expert in the field (e.g medical niche).
Step 2: Negotiate and Buy the Website
You can find a website to buy in an online marketplace like Flippa or Empire Flippers. These have detailed listings with some verification beforehand. They may charge fees to keep your money in escrow until you confirm the deal.
Another option is to find websites online and contact the owners. There have been cases of people using the niche-finding strategy above only to decide they'd rather buy one of the top-ranked niche sites.
Here are some negotiation tips:
Always try to negotiate the listed price, no matter how good the deal looks.
Be patient and willing to wait for another ideal site.
Contacting website owners directly is a good option.
Hire someone to help you determine the site value if you don't have any experience doing that.
Step 3: Work to Increase Traffic and Revenue
After transferring ownership, it's time for the real work to begin. In the next few months, all of the tasks you need to perform can be divided into three categories:
Traffic Growth
This has to do with generating organic traffic through on-page and off-page SEO, social media, and other sources. You will need to build and implement strategies to build backlinks, grow social media accounts, and create a strong newsletter audience. Tools like Google Analytics, Google Trends, and Google Site Console are free and easy to use.
Content Creation
You can start with keyword research. After that, create a content plan for targeting those keywords. As a rule of thumb, about 30%-40% of content should be long-form informative articles, 30% response posts to popular questions, and 30% money posts such as product reviews and comparisons.
Monetization
You need to find more monetization opportunities and improve the conversion of the existing ones. There are several ways to monetize a site before flipping it. The following are some of the most popular:
Affiliate marketing
Ads
Sponsored posts
Subscription
All of these tasks can be difficult and time-consuming. You may have better luck hiring a reliable website operator. Be sure to check their portfolio and case studies to determine their experience level.
Step 4: Determine the Right Time to Sell
Selling a site at the wrong time could cause you to leave good money on the table. Your best bet is to wait until you feel you have done enough work on the site to improve revenue. After that, you may wait a bit more until the new pages have peaked in search rankings.
There have been cases of website sellers waiting up to 24 months because they wanted to get the absolute maximum value for their site. Others waited only 8 months. You don't have to wait that long, though. Just get to work as soon as you buy the site. The faster you grow the revenue, the sooner you can flip for high profits.
Step 5: Sell the Website
Now, it's time to sell. Do some site valuation based on the 35X–45X rule. You can also consider factors such as traffic, expenses, and monetization opportunities.
We recommend that you register on a marketplace. The most popular for selling websites are:
Flipper
Empire Flippers
FE International
Motion Invest
Investors.Club
Each platform has its own process of listing and verification. You should have no problem providing the necessary details.
Next, you need to get ready by doing the following:
Create a dedicated site email account
Backup your site
Gather all the required web hosting information for smooth migration
You don't have to go through all these processes alone. Your website operator is probably skilled at brokering the best deals for clients who sell websites. You can include that in their job description.
Bottom Line
Website flipping can earn you a lot of money in a relatively short time. However, you must make the right choices and put in the work. Whether you're buying or building the website, having the patience to do due diligence and conduct research is vital.
Never ignore red flags, always go for proven methods, and get help or outsource when you need to. Those principles will ensure your success.