What Does a Technical SEO Consultant Do?
Most businesses today have an online presence, making it difficult to rise above their competition and be more visible to consumers.
Search Engine Optimization (SEO) is an excellent and cost-effective solution to this problem because business owners can integrate it into their marketing strategy to drive traffic to their website at a one-time cost.
What is Technical SEO?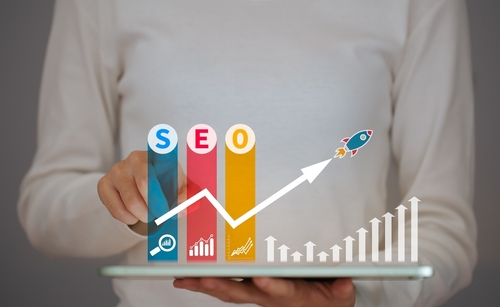 Technical SEO is the optimization of a website and its server to rank high on search engine result pages when an internet user searches for relevant keywords. Website search engine rankings depend on many factors, like loading speed, content quality, amount of keywords used, and the number of backlinks to that website.
Business owners that want to make their company more visible online can work with technical SEO consultants to review their website and develop strategies to achieve their desired results. Technical SEO consultants are SEO experts that can analyse and optimise the technical aspects of a website so that search engine spiders can crawl through and index it quickly.
Role of a Technical SEO Consultant
A technical SEO consultant creates a better user experience and increases a website's search engine visibility. They have to work with digital marketers, content creators, and web developers to ensure the site architecture is compatible with the SEO strategy they create. While working on a website, technical SEO specialists are responsible for the following:
Conducting Technical SEO Audits
An SEO audit involves the analysis of a website's structure, code, images, text, and other technical components that can affect its performance on search engines. During the audit, the SEO expert will look for website issues that hinder online visibility, like unresponsive web pages, URL errors, broken links, poorly written or duplicate content, and slow page load time.
Proffer Solutions to Technical SEO Problems
After the audit, the consultant will list all the technical SEO problems they discovered. They will also recommend solutions to those problems and oversee the implementation of those solutions to make necessary adjustments.
Upgrade Website Structure
Some websites have low visibility because they are poorly structured. A technical SEO consultant is expected to analyse the structure of a website to identify flaws and recommend upgrades that will improve its visibility on search engines.
The upgrades might include optimization of the website's navigation and URL structure and the creation of an XML sitemap. Improved website navigation will reduce crawl errors whenever spiders crawl through a website's pages while indexing it.
Increase Website Speed
A website's speed and response time is a major SEO ranking factor. Therefore, SEO consultants should check how fast a website runs and make recommendations to increase its speed if necessary. Some common fixes are using smaller-sized images, improving server response times, and reducing the content of javascript and CSS files.
Ensure Mobile Compatibility
Most internet traffic today comes from mobile devices, so a technical SEO expert should ensure that any site they work on is mobile friendly. They should direct web developers to optimise the site design for devices with smaller screens to increase mobile performance.
They can go a step further to create different versions of the website to suit different screen sizes. This ensures the website responds well and loads properly on smartphones.
Add Schema Markup to Web Pages
Schema markup (aka structured data) is code search engines use to understand a website's content. SEO experts should add schema markup to the pages of a website to improve its ranking and visibility since search engines will be able to categorise and characterise its content.
Monitor Site Performance
SEO specialists are expected to monitor a website's performance over time to observe how high it ranks on Google and other search engines. This monitoring exercise also lets the SEO expert know if the site is visible to the intended audience.
The metrics they use to track website performance include but are not limited to bounce rates, the amount of organic traffic generated, and the number of conversions. Upon analysis of these important metrics, the technical SEO expert will create a strategy to improve the site performance if it falls behind the competition.
Skills Every Technical SEO Consultant Should Have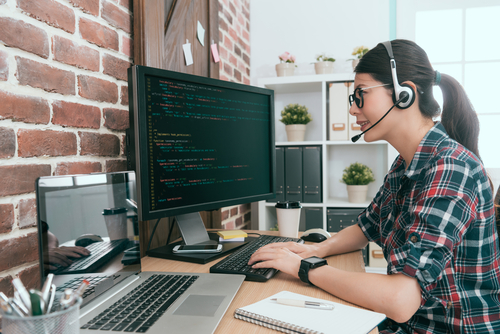 A good technical SEO consultant should possess a long list of skills to conduct a detailed analysis of a company's website and provide recommendations that will likely improve its Google search performance. Here are some of the skills on that list:
Technical Expertise
The right technical SEO consultant for any business should understand server configuration, website coding, search engine optimization, and other technical aspects that affect the visibility of a website on a search engine result page.
Analytical and Problem-Solving Skills
Anybody offering technical SEO services should know how to analyse websites to identify the technical issues affecting their visibility on search engines. Their attention to detail should be great, so they can spot problems others fail to notice. After identifying the issues, the technical SEO expert should be able to develop effective ways to optimise the website.
Sound Communication Skills
SEO specialists should be able to explain the technical issues they identify to business owners, content creators, and other marketing team members that might not be knowledgeable in this area. This makes collaboration easy as information would be quickly passed across to everyone involved in the search engine optimization process.
Proficiency in the Usage of SEO Tools
All SEO specialists are expected to know how to use SEO tools like SEMrush, Google Search Console, and Google Analytics. Some of these tools are used for technical SEO audits and to monitor website performance.
These experts have to continuously update their knowledge of search algorithms, SEO-related subjects, and the features of these tools so they can always give relevant recommendations.
Why You Need a Technical SEO Consultant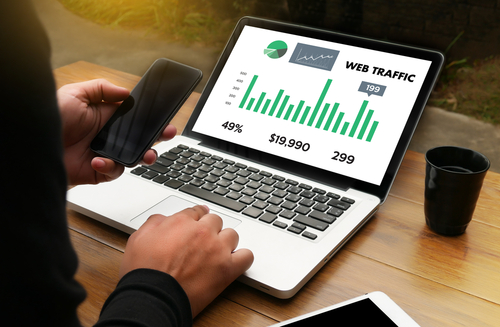 If you own a business and wish to grow its online presence, consider working with a technical SEO consultant or an SEO agency. Having a technical SEO expert on your marketing team can significantly increase your website's visibility and generate a ton of organic traffic.
Here are some other benefits of working with an expert that offers technical SEO services:
High Conversion Rates
By addressing a website's technical SEO issues and implementing a sound content marketing strategy, it will rank high on search engines. This will generate organic traffic and attract people looking for what the site offers. This results in high conversion and retention rates, translating into a massive return on your digital marketing investment.
Cost-Effective Service
Working with a technical SEO company or consultant saves your business the cost of investing in costly digital marketing services. This is because technical SEO focuses on improving a website's content instead of paying to generate traffic from different sources.
Long-Lasting Results
Tech SEO consultants deliver long-lasting results because they will constantly monitor your website's SEO performance, spot problems, and proffer solutions to rank it higher on search results.
Conclusion
Tech SEO consultants can improve a website's search engine ranking by analysing and optimising its technical components so spiders can seamlessly crawl through and index it. They have to conduct a technical SEO audit to detect issues with the site speed, link building, website architecture, and more. As search engines evolve, consultants will provide guidance on how to adapt the content of a company's website to the changes so they can retain their high ranking.