Why You Should Hire a Website Operator for Your Niche Website
Behind every successful website are hundreds of hours of hard, tiresome work. No doubt, managing a website can be an enjoyable and fulfilling experience, especially if it's in a niche you love. However, we cannot take away the amount of hard work involved.
If you flip or scale sites regularly, you would understand that they are like any other business investment, and you will lose your money if they don't succeed. However, for sites to succeed, someone needs to put in the work. If you don't have the time to do it, you can always hire a website operator.
A reliable website operator will not only save you time, but they may also handle the site better than you could. That is why most seasoned site owners invest heavily in website operators. The potential returns far outweigh the costs.
In this article, we'll tell you all you need to know about website operators and the tasks they perform. You'll also get tips for hiring a website operator that will take your business to the next level.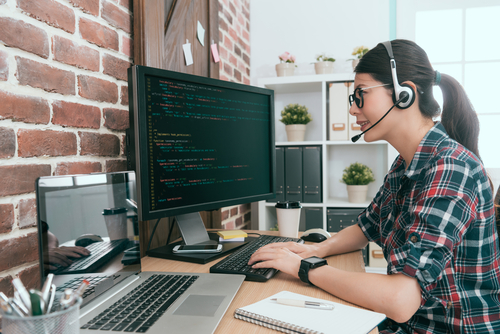 Who is a Website Operator?
A website operator is a professional or agency that manages a single or multiple websites on behalf of the owner. The operator is charged with taking all the necessary steps to maximize site reach and revenue.
Website operators tend to perform the following functions:
Search Engine Optimization (on-page and off-page)
Creating and managing the content marketing strategy
Hiring and managing content writers and copywriters
Ensuring overall site health (mostly through basic server management and maintenance)
Sourcing and managing revenue streams (ads, affiliates, subscriptions, etc.)
Brokering deals for website sale
They perform many more tasks and have one of the most flexible job descriptions. However, the short list above covers the general scope of things. We'll discuss their roles in more detail later on in this post.
Website operators can work on brand new sites or hop onto an already existing site. They can also handle multiple websites for the same owner. Operators don't always have to work in teams, but when they do, they typically consist of the following members:
SEO Manager
Content Marketer
Web Developer
Website Brokerage Expert
Some owners prefer to hire agencies with a single operator to handle all of the tasks. That way, the client is sure of getting consistency in quality across all tasks.
Benefits of Hiring a Website Operator
1. Saves Time and Energy
Hiring a site operator could save you thousands of hours of work. There seems to be a myth going around that content sites generate 100% passive income. This is so far from the truth.
You need to create lots of quality content for your site before it can even begin to generate traffic. You'll need even more content to get enough traffic to monetize your site.
If you manage to achieve a steady stream of revenue from your site, you still need to regularly update and optimize your content. That's the only way to compete for traffic from search engines.
It's clear that there's really not much that's passive about running a successful website, unless you hire a website operator. They will handle all of these daily tasks. All you need to do is review their reports or give out instructions.
Even if you've already invested a lot of time on your site, you could go completely hands-off and allow a site operator to take over the day-to-day activities.
2. Boosts Site Traffic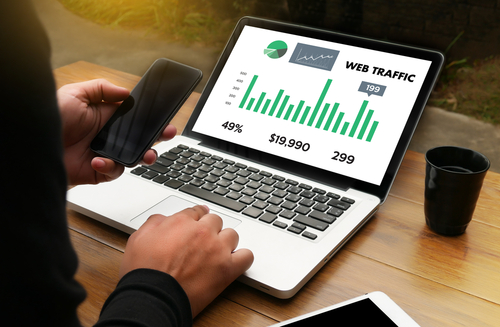 Most operators are veterans when it comes to driving organic and inorganic traffic to a website. It's always better to focus your efforts on getting organic visitors through the usual channels like search engines and social media.
Unless you have a vast background in SEO, trying to get your pages to rank on the first page of Google can be a mercurial task. There are a lot of intricacies to on-page and off-page SEO that even big-time experts haven't figured out.
To maximize your chances of generating as much traffic as possible, you need an expert to handle your SEO, especially if you own multiple sites. A website operator will plan and create all of the site content for you. They can also help you generate backlinks and improve user experience.
3. Increases Revenue
A website operator can help your business to bring in more money in the quickest possible time.
There are various scenarios where this is possible:
Ecommerce website: You can hire someone to boost your website conversion rate by improving the web copy or UX.
Nice website: You may hire a professional with the goal of finding new ways to monetize already existing blog posts.
Local business website: You can hire an operator to help with local SEO, including optimizing the company's Google My Business Page. This will bring more customers.
Soon-to-be-flipped website: You can hire someone to help you broker the best deals or find buyers.
If you've never made money from websites in the past, an operator could greatly increase your chances. You just have to be sure that you'll get a worthwhile ROI.
4. Better Audience Engagement
Operators know how to use content to keep people interested in a website or online business. They may not create the content themselves, but they usually know where to find great creators. Website engagement can range from clicks and pageviews to sharing and buying, and content sites tend to benefit the most from it.
There are various types of website content. You'll need at least one of these on your site, no matter the type of business you run:
Blog
Visual content (infographics, presentations, videos)
Email newsletter
Podcasts
Webinars
Landing pages
There are five main benefits of having an engaged audience.
Better brand awareness
Establishes your website as an authority
Improved web conversions
Increased reach
Faster site growth
Who Should Hire Website Operator
Despite all of the great benefits that come with hiring a reliable site operator, it's not for everybody. Some site owners will be better off handling their assets on their own. So, who should hire operators?
We've created a list of the people who stand to gain the most from hiring these professionals.
Hands-On Site Investors
If you buy a site or build one from scratch and work on it yourself for a while, you're a hands-on investor. You may decide to hand the site operations over to a professional when you reach any of the following conclusions:
You feel the time is right to move on to other projects.
You've exhausted all of the time or energy you can on the site.
You believe a change is needed to take the site to the next level.
You've lost interest in daily site operations.
The major benefit of hiring an operator as a hands-on investor is that you already understand the key details of website management. This knowledge makes the hiring process easier, as you know what to expect from your operator. You can also give them insights into your existing process.
Hands-Off Site Investors
The hands-off investor buys the site and immediately hires an operator to manage it. This is not to say that hands-off investors know nothing about site management. They may collect data about the site profile, Google profile standing, website analytics, monthly traffic, and more.
Most hands-off investors who hire operators usually task them with managing more than one of their websites.
You need to make sure that whoever you hire here is a professional with a lot more site operation experience than you. That way, you ensure that you're getting the best value for your money.
High-Potential Niche Site Owners
Most people who own niche sites run them like personal blogs and write about a specific topic. This may seem simple enough, but it takes a lot of effort to do keyword research and write content.
If you do this well, you may be targeting a niche that has the potential to generate thousands of dollars a month. The money could come from affiliate links, ads, or sponsored posts.
If there's a chance to get such massive payouts, it may be best to invest in a website operator. They can help you get there faster by helping you create better content faster, optimizing your off-page SEO, and sourcing for sponsors or affiliates.
How Website Operators are Paid
So what's the best way to pay your operator? Your payment structure should reflect your budget and the tasks you need done. Here's a list of the common ways clients pay their site operators:
1. Fixed Price
In a fixed-price contract, you pay a large one-time sum to the operator in exchange for their services. The contract includes a list of all the tasks they need to perform and a deadline to complete them.
2. Equity
With this contract, the operator doesn't receive any initial payments. They basically work for free until the site makes a profit (not revenue). When this happens, they will receive a percentage of that profit based on the contract terms.
The operator is also entitled to a share of the profits from selling the site. Experienced investors will only enter into an equity partnership with you if you meet their minimum investment criteria.
3. Equity Plus Fixed Price
This contract involves a small one-time fee and then a promise of equity from the site's profits. We recommend that you only go for this structure if you cannot afford to pay a large one-time fee.
4. Monthly Payment
This is perhaps the most flexible payment structure. The operator usually has a list of packages with prices that shows the site services they will do for you in a month. You hire them, and they get to work.
You can always review the results after a few months into the contract. That way, you get to decide if you want to continue the collaboration or not.
Common Website Operator Tasks
Writer Management: The operator is in charge of hiring quality writers to create web content and copy. They send out content briefs, provide instructions, and give keyword clusters to use.
Article Approval and Editing: This involves collecting the first drafts of content from the writer and proofreading it. They also check to see the article meets all quality, uniqueness, and SEO requirements. This might also include doing a sitewide content audit and making the necessary changes.
Article Publishing: The operator uploads finished articles to a content management system such as WordPress. The article is formatted and images included. The operator then proceeds to publish the content. Published articles are visible to all internet users, and can be crawled by search engines.
Conversion Tasks: These tasks will directly affect how your site makes money. They include, adding affiliate links to blog posts, building comparison tables, creating CTA buttons, and optimizing landing pages.
Keyword Research: This is the bedrock of any website that hopes to generate organic traffic. Every high-ranking blog post on a content site started with some keyword research. The operator can perform the keyword research and create new content ideas from them.
On-Page SEO Tuneup: The operator may use some premium SEO tools to make your website more findable on the internet. SEO audits fall in this category, along with interlinking of site pages and posts. You may also task the operator with creating meta titles and descriptions.
Social Media Management: The off-page version of SEO has to do with the factors that you can't easily find on web pages and posts in your site. One of them is social media management. They help you build links and mentions from places other than your site.
Backlink Campaign: The operator may use platforms like HARO to get you high-quality links from relevant sources. They'll have to make pitches to other site managers. The operator then tracks the status of each pitch using a tool like Google Sheets. This process also includes finding guest posting opportunities.
Site Maintenance: Maintenance tasks including finding and fixing broken links, optimizing site speed, updating outdated content, and updating plugins.
Monetization: The operator could recommend new opportunities for monetization every month or week. They may also be in charge of negotiating commissions or brokering deals for the website's sale.
Reporting: This is just as vital as any other task. The operator sends you daily, weekly, or monthly updates about the tasks they perform and their results. They use tools like Google Analytics and Ahrefs to generate detailed reports. The type of update depends on your preference. They could create written documents or speak to you directly in a meeting.
5 Factors to Consider Before Hiring a Website Operator
So, you already know what you need your operator to do on your website. Use it to create a job description using some or all of the tasks we mentioned above.
You still need to vet candidates and pick the best person for the job. Here are some attributes to consider before hiring.
Portfolio and Experience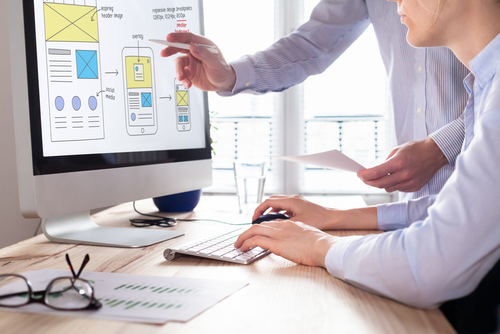 The higher the competition in your niche, the more experienced your operator should be. You have little room for error when you face tough competition. However, if you can pull it off with the help of an expert operator, you will make a lot of money.
It's always ideal to work with someone who has already managed successful websites in your niche or something similar. That is why we recommend that you look at some case studies before making a decision.
If the operator hasn't worked in your niche, they can still be valuable assets. Simply assess their portfolio to see if they've done well diversifying in the past. If they've worked on several distinct niches and produced results, they may do the same for your website.
Capabilities
The operator should have the tools to help you achieve your goals. Tools like Ahrefs, SurferSEO, and QuillBot cost money to use their full features. If you're paying top dollar, your operator should already have access to these tools.
They should also have the ability to use these tools in the most effective way possible. SEO, content planning, CRO, and negotiation skills are the most sought-after in the business.
You should also consider the amount of attention they're willing to offer you and how much of these resources they'll use on your business. That is why most site investors prefer agencies with a single operator. You'll get the full attention of the most senior member of the company rather than random SEO managers.
Communication
During the interview phase, you can tell how well a candidate communicates with clients. Ask the following questions;
How do you prefer to report to clients?
How do you explain complex issues to a client?
How do you get a client to see things your way if they don't agree with your method?
Rate your communication skills on a 1 to 10 scale. Give examples of why you think this.
References and Reviews
Before you choose an operator, try to see what others are saying about them. You could learn about them from your investor communities or independent review articles.
Always check for testimonials on their sites or landing pages. You can also take steps to verify that these people exist. Sites like lInkedIn and Google can help with this.
Plans and Pricing
Look for operators that match your preferred contract structure. We talked about these in a previous section.
You should also consider the cost of their services and the tasks included in each package. Make sure you're paying within your budget, and that the price is way less than the potential returns.
Bottom Line
Hiring a website operator could be the best investment for your business. That is why you need to know everything you can about how they work and how to choose reliable pros.
Talk to an expert website operator today. You can learn the best way to take your site to the next level and decide if you should hire an operator or not.