The 5 Best Flippa Alternatives in 2023
Flippa is a popular platform that provides opportunities to purchase undervalued websites and improve them for a higher valuation. While it has its drawbacks, there are other alternatives available for those seeking more control, vetting, or support.
If you've had a negative experience before or are a beginner looking for additional guidance, there are several other great options to consider. Here are some of my top picks for finding quality content sites to purchase.
This article will discuss the best Flippa alternatives and provide tips on how to invest in websites or e-commerce sites for online businesses.
How to Invest in Websites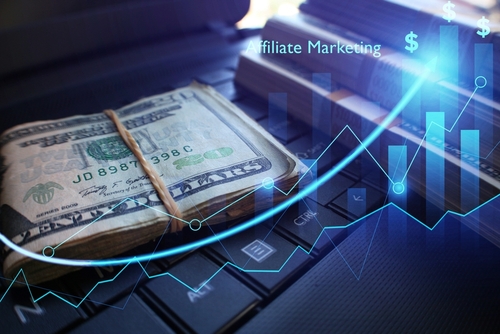 Investing in a website can be a smart move that generates passive income over time. But, it's important to do your homework and research thoroughly before diving in. Here are some easy-to-follow tips to help you get started:
1. Create Objectives:
Before you buy and sell websites, it's critical to establish your online business goals. Are you seeking to buy and sell websites with the possibility of growth or one that will produce passive income? You can focus your search and discover websites that meet your particular investment criteria by defining your investment goals.
2. Conduct Due Diligence:
It's crucial to do your research before investing in a website to make sure it has the potential to develop and is making money. This involves looking at the website's traffic statistics, income sources, and room for growth.
3. Look into Flippa Alternatives:
While Flippa is a well-known marketplace for buying and selling websites, there are other options that provide comparable or superior chances. You can discover websites that are cheap or have room for expansion by looking into Flippa alternatives.
Common Problems with Flippa?
1. Flippa Scams
Flippa scams are a common issue on the platform due to the ease of listing websites for sale, which offers a vast array of options for potential buyers. Unfortunately, only listings above $50,000 are vetted, leaving those below that amount unvetted.
As a result, unscrupulous sellers may falsify earnings and traffic numbers, and make other misleading claims that can fall into the realm of scams. To avoid falling victim, conducting due diligence is essential.
2. Vetting Website Problems
When it comes to buying websites on Flippa, it's important to note that there are no moderators responsible for verifying the information provided by sellers, except for listings valued over $50,000. As such, the onus falls entirely on the buyer to do their due diligence and confirm the information provided by the seller.
This means that buyers must take the time to research and verify the website's traffic, earnings, and other important metrics before making a purchase. While Flippa does offer certain tools to help buyers evaluate a listing's value, these tools are not foolproof and should not be relied upon solely. Instead, buyers should take an independent approach to vetting the seller's claims.
Some useful tips for vetting sellers include asking for access to Google Analytics or other traffic tracking tools, researching the seller's past transactions and reviews, and verifying the website's earnings through payment processors like PayPal or Stripe. By taking these extra steps, buyers can minimize the risk of falling victim to a fraudulent listing on Flippa and make a more informed investment decision.
3. Bidding Wars
Flippa operates as an auction system, which can be both a blessing and a curse for buyers. On one hand, the auction format can lead to competitive bidding and ultimately result in a better sale price for the seller. On the other hand, it's not unheard of for bidding wars to get out of control, with buyers becoming overeager and driving up the price far beyond the actual or potential value of the site.
This is why it's important for buyers to approach the auction process with a clear and level head, and to avoid getting caught up in the excitement of the moment. One effective way to do this is to set a clear budget and stick to it, regardless of how tempting it may be to continue bidding. Additionally, it's a good idea to conduct thorough research on the site before the auction, so that you have a good understanding of its potential value and can avoid overbidding based on emotion.
It's also important to remember that there are other factors to consider beyond just the final sale price, such as the website's existing content, backlinks, and overall potential for growth. By taking a more holistic approach to evaluate a website, buyers can make a more informed decision and avoid the pitfalls of overeager bidding on Flippa.
4. Support Issues
After a site is purchased on Flippa, the responsibility of transferring it from the seller to the buyer lies solely with them. Unfortunately, there is little support available on the platform for this process. This can be especially daunting for beginners who may not be familiar with setting up safe and secure payment transactions through escrow services.
To ensure a smooth transfer process, it's recommended that buyers have a good understanding of how to use escrow services or seek the guidance of an experienced professional who can walk them through the process. With the right knowledge and support, buyers can avoid the potential pitfalls of transferring a website and make a successful investment on Flippa.
5 Best Flippa Alternatives in 2023
While Flippa is a popular platform for marketing websites, other alternatives offer similar or better opportunities. Here are some of the best Flippa alternatives:
1. Motion Invest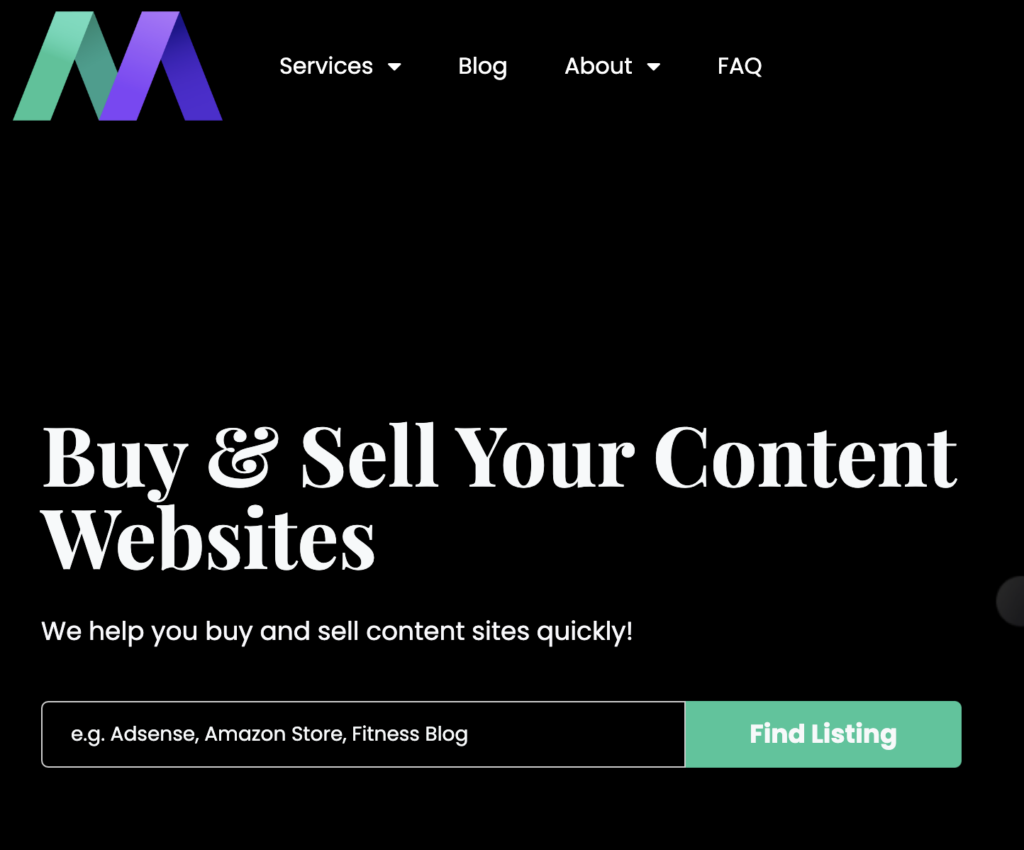 If you're a beginner looking to invest in websites, then Motion Invest may be a great place to start. This brokerage specializes in offering sub $50,000 sites that have been thoroughly vetted and verified to have solid earnings over the past 12 months or more.
What sets Motion Invest apart is its rigorous vetting process, which allows buyers to see 12 months of traffic and earnings data. This helps buyers identify any trends or red flags that could impact the site's future growth potential.
While the number of sites available on Motion Invest may be smaller compared to other platforms like Flippa, their focus on quality over quantity makes them a top Flippa alternative. With Motion Invest, you can invest with confidence and avoid the potential risks of buying an unvetted website.
2. Empire Flippers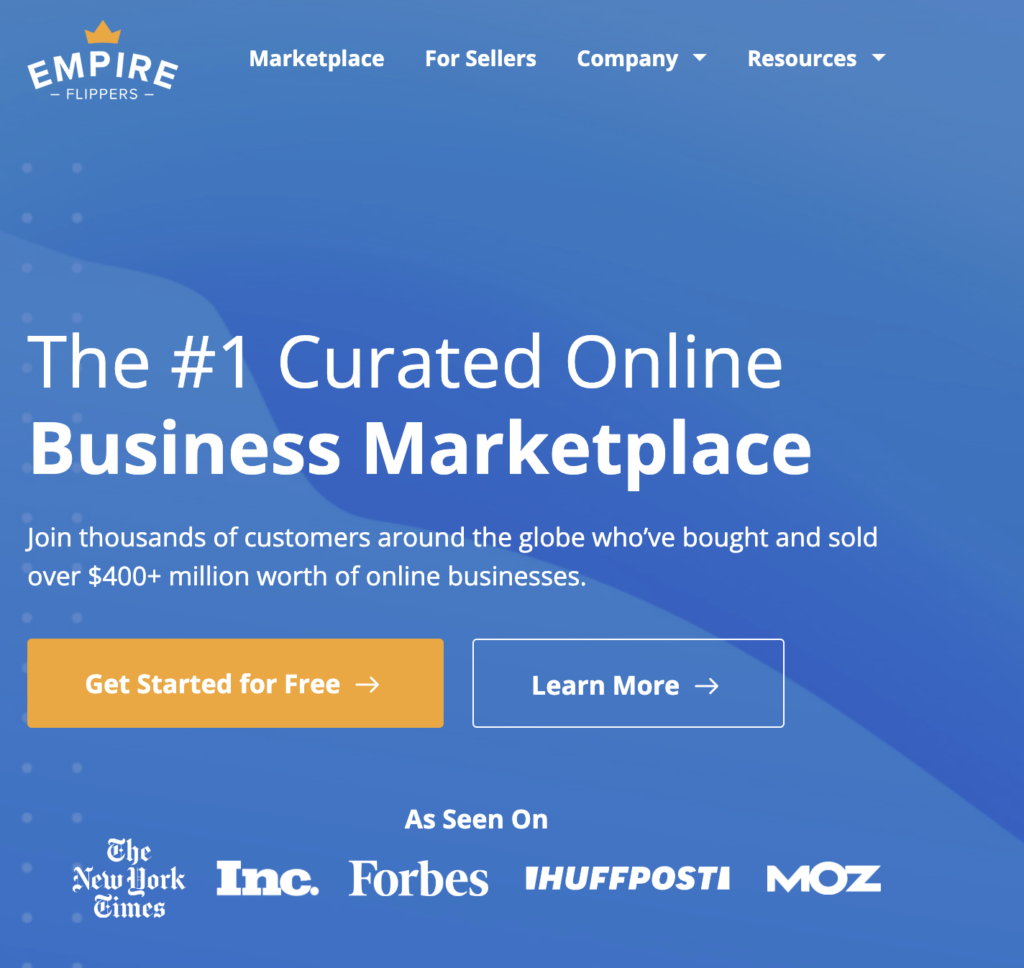 Empire Flippers is a website broker that helps users buy and sell online businesses. They list mostly affiliate and ad revenue generated sites, SaaS and eCommerce sites, as well as Amazon FBA businesses. Founded in 2010 as Adsense Flippers, Empire Flippers was created by owners Joe and Justin, who found success in building, growing, and selling their own sites.
They've helped sell over 1600 businesses with an overall sales volume of more than $300 million. Buyers can view their listings, which range from $20,000 to $5 million, and many of the available listings have interviews with the sellers to learn more about the business.
3. FE International
FE International specializes in selling well-established websites and can help you sell online businesses. The platform provides you with the opportunity to sell websites, including content-based websites and e-commerce websites. FE International also assists buyers with the website transfer procedure and offers due diligence services.
Additionally, FE International has a team of experienced professionals who can help guide you through the entire selling process, including valuing your website, preparing it for sale, and finding potential buyers. They have a proven track record of successfully closing deals and providing excellent customer service to both buyers and sellers.
4. Quiet Light Brokerage
Quiet Light was founded in 2007 by Mark Daoust and has helped entrepreneurs buy and sell businesses for over $300 million in transactions. Their listings range from $100,000 to $20 million and cover eCommerce, Amazon FBA, SaaS, memberships, and content sites.
The team at Quiet Light is made up of advisors who have all bought, sold, and started significant online businesses themselves, giving them the expertise to guide their clients through the complexities of buying and selling. You can view their current listings on their website, and for more information, you can fill out a form to speak with a dedicated advisor for that business.
5. Investors Club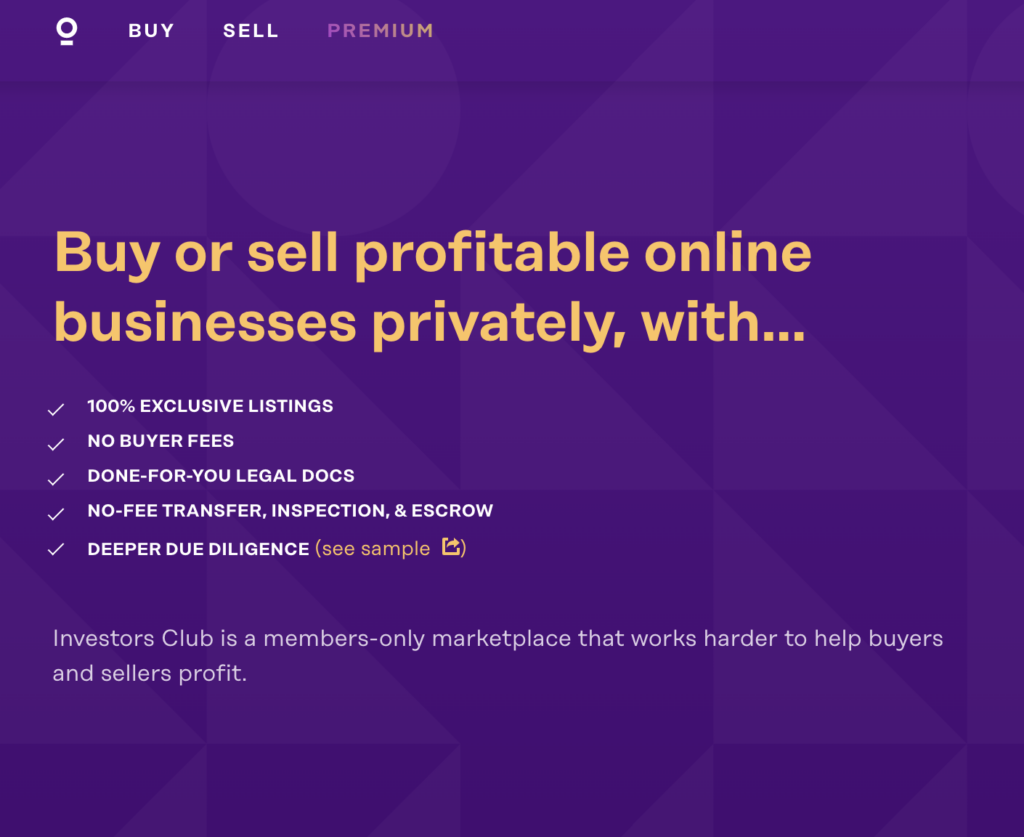 Investors Club is an exclusive website brokerage platform created by a group of experienced website investors. They have developed a private marketplace that offers opportunities for both buyers and sellers to engage in the buying and selling of websites.
This distinctive platform provides access to a variety of deals and offers excellent deal flow to both seasoned investors and newcomers alike.
How to Identify Flippa Alternatives for Website Investing
Although one of the most well-known platforms for one to buy and sell websites is Flippa, there are other options that provide comparable or even better chances. Here are some pointers for finding the best Flippa alternatives to buy and sell websites:
Research Other Platforms:
Do your homework with due diligence and look into alternative platforms to get a view of their buying and selling process. Motion Invest, Empire Flippers, FE International, and Investors Club are a few well-liked Flippa alternatives.
Read Reviews:
Read evaluations and investor testimonials before making an investment in a website through a network. You can learn more about the reputation of the site and whether or not other investors have had good luck using it by doing this.
Determine Fees:
Consider each platform's fees in order to decide which one provides the best value. While some platforms might charge less for listing, they might also keep a bigger chunk of the transaction price.
Examine Seller Qualifications:
Consider assessing the expertise and credentials of sellers on each site. Look for vendors who have a history of selling websites profitably and who are knowledgeable about the market or niche in which the website you are interested is located.
Examine Website Listings:
Examine the reliability and content of each platform's website listings, like listing price, fees, and all the listings. In addition to clear and accurate descriptions of the website's assets and liabilities, look for comprehensive information about website traffic, income, and niche.
How to Judge a Website's Investment Potential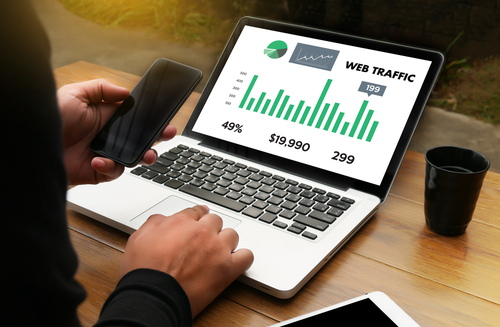 There are a number of things to take into account when assessing websites for investment. Here are some important factors to consider before you buy and sell a website:
Traffic:
Examine the site's traffic statistics to make sure there is a steady stream of users. To evaluate website traffic, you can use programs like Google Analytics or SimilarWeb.
Revenue:
Review the website's money sources to make sure they are a reliable source of funding for your online business. This may consist of earnings from ads, affiliate sites marketing, online store sales, or other sources. A website broker can buy and sell websites or sell other online businesses that have good revenue.
Niche:
Take into account the website's niche and whether it has room to expand. Look for niche sites in markets that are expanding or have the ability to expand, such as those for new trends or technologies.
Search engine optimization (SEO):
Assess the website's SEO to make sure it is properly tailored for search engines. This can involve looking at the website's on-page optimization, backlinks, google analytics, and keyword results.
Branding:
Take into account the branding of the website and whether it has a strong corporate identity. A strong brand can aid in making the website stick out from rivals and draw more customers and potential buyers.
Tips for Successful Website Investing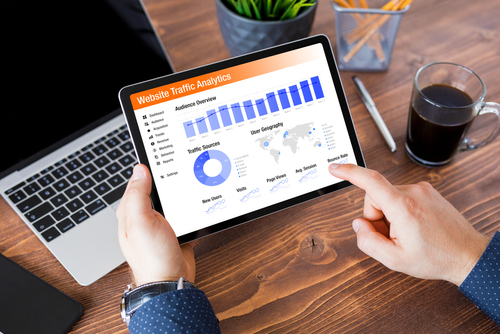 The following are some pointers for effective website investing:
Long-Term Development:
Place more emphasis on long-term development than on short-term gains. You can improve your odds of making money in the long run by identifying websites with growth potential.
Plan Ahead:
Make a strategy for how you will run the website and bring in money. This might entail enhancing the website's SEO, broadening its selection of products, or creating fresh marketing tactics.
Think About Collaborating with Experts:
It can be beneficial to collaborate with experts who have experience in the industry if you are new to website investing. This might entail collaborating with website administration firms or hiring consultants with experience in website investing.
Diversify Your Portfolio:
To lower risk and boost development potential, diversify the websites in your portfolio. This might entail making investments in websites with various income streams or niches.
Keep up-to-date with Industry Trends:
In order to make sure that your websites are well-positioned for success, stay current on industry patterns and changes. This could involve keeping an eye on modifications to SEO algorithms, keeping up with new technological developments, or following thought leaders in the field.
Conclusion
Website investment can be profitable, but it takes perseverance and a desire to learn. Investors can find the best Flippa alternative and choose wisely when investing in websites by using the advice provided in this article.